Demonstrators wreaked havoc on a suburban Wisconsin neighborhood late Wednesday, smashing the windows of homes, presumably rousing people from their beds, during the civil unrest that unfolded after prosecutors announced they would not charge a Black Wauwatosa police officer for fatally shooting a Black teenager outside a shopping mall in February.
Wauwatosa Police said they deployed tear gas at least twice late Wednesday into early Thursday after crowds failed to disperse in the suburb outside Milwaukee despite officers declaring an unlawful assembly multiple times. The department retweeted a video from Town Hall reporter Julio Rosas showing demonstrators smashing storefronts along Swan Boulevard and W. North Avenue.
WISCONSIN COP SHOULD BE FIRED AFTER 3 SHOOTINGS: PROBE 
Police had urged residents in the area to shelter in their homes, lock their doors and move away from their windows as a crowd of demonstrators swept the area, throwing large rocks at law enforcement.
Another video shared by Rosas and retweeted by the department appeared to show people throwing rocks and smashing the windows of houses during an unlawful assembly. Some in the crowd tried to stop others from targeting residents, and someone is heard shouting: "Hey, that's somebody's home!"
Police said they would support the National Guard and Mutual Aid to establish a protective perimeter around Wauwatosa City Hall.
"What started as a protest has become a large disturbance of public order that has caused property damage, and is threatening to cause injury to persons. The Wauwatosa Police has ordered dispersal, and has not obtained compliance," Wauwatosa Police tweeted. "While not all members of the group intend harm, everyone must disperse immediately. Police are working to disperse this group."
Wauwatosa Police and Mutual Aid officers also responded to multiple reckless vehicles on main roads in Wauwatosa. There were reports of high rates of speed exceeding more than 25 mph over the speed limit, driving on the wrong side of divided highways, and driving over curbs and medians.
Police said these vehicles were endangering the safety of the public, and officers were deploying tire deflation devices to promptly stop the reckless behavior.
JEWISH REPORTER ATTACKED AND CALLED 'NAZI' AFTER ORTHODOX PROTEST TURNS VIOLENT, VIDEO SHOWS
The unrest was sparked after Milwaukee County District Attorney John Chisholm declined to pursue charges against Wauwatosa Officer Joseph Mensah, who is also Black, for his involvement in the Feb. 2 death of Alvin Cole. It was the third fatal shooting involving Mensah, authorities said.
In a 14-page letter, Chisholm said evidence indicated Cole, 17, fled from police with a stolen 9-mm firearm, fired a shot, and ignored orders to drop the gun. Mensah was responding to a mall after receiving reports about a suspect with a gun.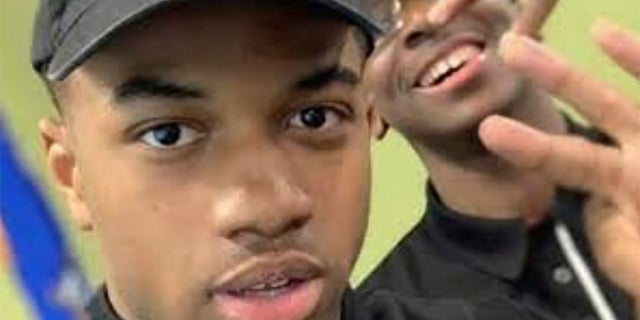 The death has sparked protests and Gov. Tony Evers, a Democrat, activated the National Guard as a precaution.
In a statement, U.S. Attorney Matthew Krueger said federal law enforcement personnel have partnered with state and local authorities to address any potential violence.
"Federal law enforcement in Wisconsin is sworn to protect First Amendment rights, which include the rights to speak and assemble 'peacefully,'" he said. "In the past year, however, in addition to witnessing peaceful protests, some Wisconsin communities have suffered episodes of violent civil unrest.
'DEFUND THE POLICE' MOVEMENT TAKES TOLL ON NYC'S CRIME RATE, LAW ENFORCEMENT AND DEM CRITICS CLAIM, AS SHOOTINGS AND MURDERS SPIKE
"Federal law imposes serious penalties for arson, rioting, firearms offenses, and other violent crimes, which we will prosecute to the fullest extent possible," the statement continued. "No one else in Wisconsin should become a victim of needless violence or face destruction of a business as a result of unrest."
The warning seemed to do little to quell the evening's unrest.
Authorities in Wauwatosa used pepper balls and tear gas against the crowd and some in the crowd tossed eggs and water bottles, the Milwaukee Journal Sentinel reported.
There were reports of rioters smashing windows and targeting homes.
The paper reported that a group of young men looted a gas station.  The paper also cited Town Hall reporter Julio Rosas,  who shot another video that showed protesters knocking over displays and running out with various merchandise. The rioters also appeared to loot a nearby gas station mart.
CLICK HERE TO GET THE FOX NEWS APP
The Associated Press contributed to this report.