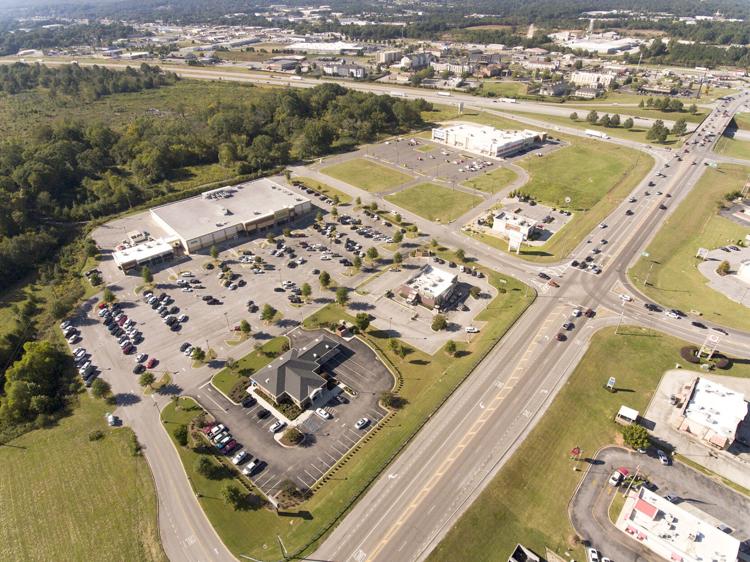 Some real estate at Oxford Commons is set for a mortgage foreclosure sale at the end of the month, following the apparent dissolution of the Kentucky-based firm that owned the land. 
Property owned by WR Oxford, an arm of Lexington, Ky., company White Reach Development, will be auctioned off for cash on Oct. 30 at the Calhoun County Courthouse main entrance. 
The four parcels for sale are currently home to Five Below (a variety store), Ulta Beauty, Moe's Southwest Grill and America's First Federal Credit Union.
The sale does not include the land on which Publix supermarket, Panera Bread or Panda Express sit. 
"At the sale, the Property may be offered for sale and sold" as a whole, individual tracts, "or in any other manner the Mortgagee may elect," the notice reads.
The City of Oxford isn't involved in the transactions taking place at the Commons, Oxford city attorney Ron Allen said, and city leaders had yet to hear any complaints or concerns about the foreclosure sales.
The money raised at the foreclosure sale will go toward paying debts incurred by the developers, according to a legal notice published by Damon Denney, the Birmingham attorney representing mortgagee Southern States Bank.
Denney declined to comment on the sale or what outcomes business owners at the Commons might see with a new owner. 
Speaking generally, Allen said that, depending on when business owners signed their leases, they may have to renegotiate with a new property owner. If a lease is written after a mortgage is taken out on real estate, a new property owner might be able to cancel that lease and renegotiate a new one. If the lease was written before the mortgage was taken out, though, it should stand. 
"You take the land subject to the lease," Allen explained. 
Calls to White Reach's Kentucky office last week were met with busy signals. The company's recent activity seems to indicate money problems over at least the last few years. 
White/Reach LLC — without the comma — was incorporated a few months later that year, and was dissolved in late 2018. 
Litigation in 2014 showed that the business had some conflict with contractors over payment. Atlanta-based construction company Joe N. Guy sued WR Oxford for $2.4 million that year after stopping construction at the Commons, citing nonpayment. 
Last year, the owner of the Moe's Southwest Grill at the Commons sued the LLC for damages, contending that the developer failed to build the restaurant by a contractually specified date. According to the suit, the owner had to pay for equipment storage, salaries for employees who weren't yet working, interest costs and lost revenue. 
After the building was constructed, the suit alleges, restaurant staff discovered an improperly built structure that needed additional work on its HVAC systems and bathrooms. 
Assistant Metro Editor Ben Nunnally: 256-235-3560.