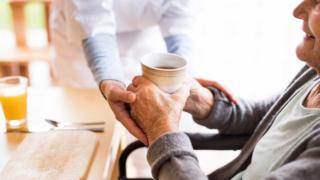 Sending thousands of older untested patients into care homes in England at the start of the coronavirus lockdown was a violation of their human rights, Amnesty International has said.
A report says government decisions were "inexplicable" and "disastrous", affecting mental and physical health.
More than 18,000 people living in care homes died with Covid-19 and Amnesty says the public inquiry promised by the government must begin immediately
Ministers say they protected residents.
According to Amnesty's report, a "number of poor decisions at both the national and local levels had serious negative consequences for the health and lives of older people in care homes and resulted in the infringement of their human rights" as enshrined in law.
Researchers for the organisation interviewed relatives of older people who either died in care homes or are currently living in one; care home owners and staff, and legal and medical
…
Read More
Read more