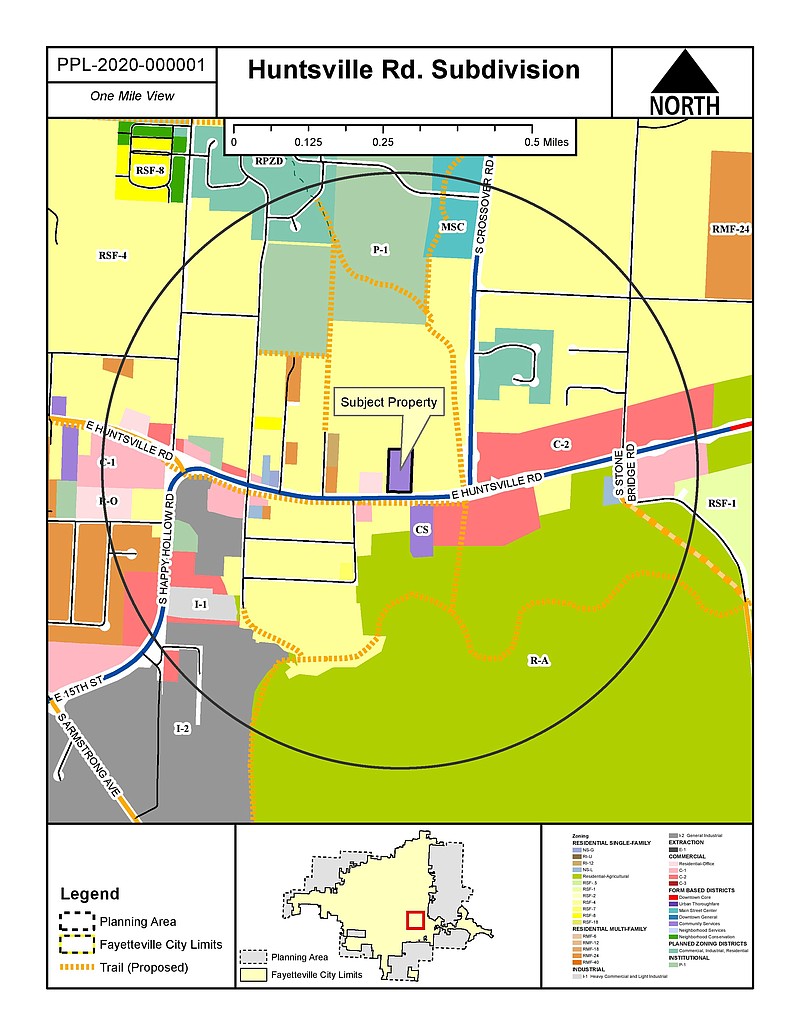 FAYETTEVILLE — Planning Commissioners voiced displeasure over, but approved, a plan for homes and one lot with commercial use facing Huntsville Road west of Crossover Road.
The commission voted 7-0 Monday to approve the plan for 11 single-family lots on the north side of Huntsville Road. One additional lot abutting the street will feature some type of commercial use. A road would split up the middle of the nearly 2-acre site.
Commissioners in May approved rezoning the land, and the City Council subsequently approved, to a community services zone. The city's community services zone allows single-family up to four-unit dwellings, as well as multifamily and accessory dwellings and cluster housing. Commercial uses include eating places, neighborhood shopping, gas stations or drive-through restaurants, offices and home occupations.
Several commissioners expressed disappointment at a lack of variety of housing types presented in the plan. Commissioner Matt Hoffman described the request as a
…
Read More
Read more