Las Vegas, NV Economic Overview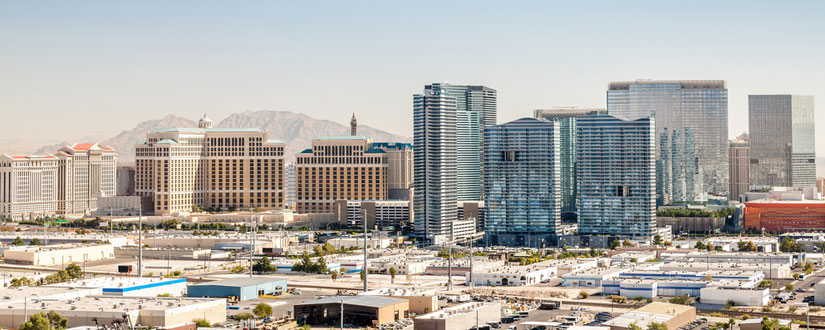 Just about a century ago, Las Vegas was an oasis that only served as a watering stop for travelers moving to and from Los Angeles. No one could have imagined what it would grow to be today—the crown jewel of Nevada and a world-renowned metropolis. Located in a valley at the heart of the sprawling Mojave Desert, Las Vegas is a massive theme park and a gambler's haven. Its famous casinos decorate the city limits on the Las Vegas Strip and fuel its dazzling nightlife. Along with stunning replicas of world landmarks and a vibrant hospitality industry, these Las Vegas features continue to attract millions of visitors from all over the world and inject billions of dollars into the local economy. To say that the Las Vegas commercial real estate market is diverse would be an understatement.
The City of Las Vegas enjoys a relatively diversified economy with major branches being tourism and gaming, manufacturing, logistics, and mining. Rightfully billed as the entertainment capital of the world, tourism and gaming are multi-billion dollar industries in Las Vegas. Its strategic location along the Union Pacific Railroad and its proximity to Los Angeles has also turned Vegas into an important Southern Nevada logistics hub. Spurred by excellent infrastructure, its burgeoning manufacturing sector is in itself diverse, with interests in metal fabrication, paper products, and textiles, just to name a few. Las Vegas also reaps immense economic benefits from the rich mineral reserves of the state of Nevada.
Las Vegas, NV Commercial Real Estate Market
The industrial, office and retail sectors of the Las Vegas commercial real estate market continue to show steady growth and expansion. In fact, over the past few years, Las Vegas has registered one of the best post-recession recoveries in America in its commercial real estate industry and is approaching pre-recession numbers.
The recovery in the industrial market has been particularly impressive. The ripple effect of a robust national economy has overseen an expansion of national companies, mostly in the eCommerce industry, to Las Vegas and a rapid reduction in industrial vacancy rates.
Vacancy rates in Las Vegas retail space are also below market average with areas such as neighboring Henderson and the southwest parts of Las Vegas showing the lowest rates in 2016.
The first quarter of 2017 also indicates a general strengthening of the Las Vegas office market through increased occupancy. However, its recovery is still slower than the one experienced in the industrial and retail markets.
Las Vegas' office market is generally divided into the Central East, Central North, Downtown, North Las Vegas, Northwest, Southeast, South, Southwest and West submarkets. In the last quarter of 2016, South Las Vegas office space amounted to roughly 8.4 million square feet. The market registered a 14.4% vacancy rate. Suburban markets, such as Summerlin, are also in high demand.
The Central East Las Vegas office and Northwest Las Vegas office markets registered the highest vacancy rates, of 22.5% and 20.4% respectively. The lowest vacancy rate, of 1.5%, was observed in the Central North Las Vegas office submarket.
Las Vegas, NV Office Sales Volume
Data provided by Yardi Matrix, for properties larger than 50K SF, which sold at over $5M.
Las Vegas, NV Office Transactions
Data provided by Yardi Matrix, for properties larger than 50K SF, which sold at over $5M.
Las Vegas, NV Commercial Inventory Breakdown
Office Spaces
Total: 28,866,637 SF
Data provided by Yardi Matrix, properties over 50k SF, includes office with retail
By square footage range:
50k to 100k SF:

11,485,675 SF / 39.79% of total office

100k to 500k SF:

15,733,462 SF / 54.5% of total office

500k to 1M SF:

507,500 SF / 1.76% of total office

&gt 1M SF:

1,140,000 SF / 3.95% of total office
By class:
Class A:

12,292,609 SF / 42.58% of total office

Class B:

12,703,060 SF / 44.01% of total office

Class C:

1,242,554 SF / 4.3% of total office
Industrial
Total: 54,558,906 SF
Data provided by Yardi Matrix, properties over 50k SF
By square footage range:
50k to 100k SF:

4,010,937 SF / 7.35% of total industrial

100k to 500k SF:

38,476,401 SF / 70.52% of total industrial

500k to 1M SF:

10,653,758 SF / 19.53% of total industrial

&gt 1M SF:

1,417,810 SF / 2.6% of total industrial
By class:
Class A:

36,175,017 SF / 66.3% of total industrial

Class B:

16,223,061 SF / 29.73% of total industrial

Class C:

356,757 SF / 0.65% of total industrial
Employment in Las Vegas, NV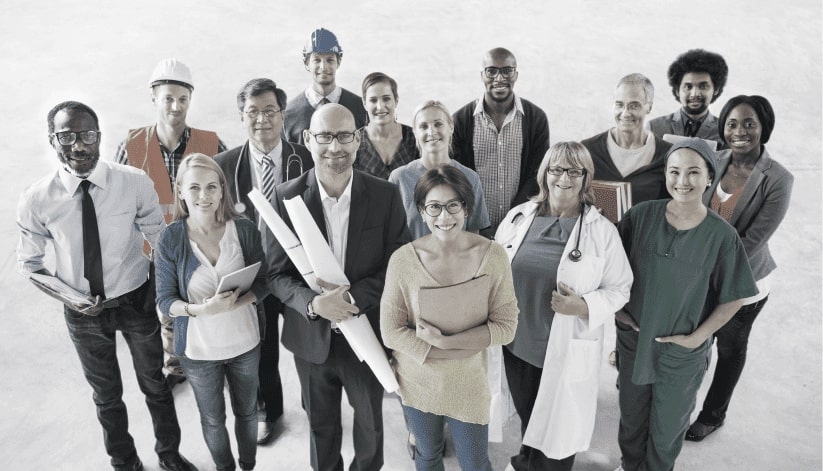 Las Vegas' unemployment rate was 4.9% in April 2017, down from 5.2% in December 2016. That was 9.1% lower than the 14% rate experienced at the height of the recession in the city in 2010 when most U.S. cities were experiencing a mini-recovery. According to the latest data from the Bureau of Labor Statistics, the average hourly wage in Las Vegas is currently about $20.91, which is lower than the $23.86 national average.
Overview of employment in the major industries:
The multi-billion-dollar gaming and tourism industries take the lion's share of the job market. By 2015, hotels, casinos and other entertainment ventures were employing nearly 500,000 workers. The average yearly wage for an employee was $31,000. The industry absorbs about 2,500 workers every year.
The logistics industry is the second highest employer. More than 66,000 people work in the sector. In 2015, the average employee earned about $56,000.
The rapid growth of the manufacturing sector in Las Vegas makes it the vanguard of job creation. Between 2013 and 2014, it absorbed 2,000 workers. The total number of jobs in the sector was 42,000 by 2015.
Mining industry – With more than 15,000 jobs, mining is big business in Las Vegas, as it is everywhere in Nevada. However, the wage gap in the industry is huge. The support positions attract a low wage compared to the mining and administrative jobs. Nevertheless, the average yearly pay of $90,000 per employee is one of the highest.
The aerospace industry in Las Vegas is lucrative. Nellis Air Force Base accounts for the vast majority of the more than 13,000 jobs in the industry. An aerospace employee earns an average annual salary of $78,000.
Education in Las Vegas, NV
Las Vegas is not known for a robust educational sector, especially up to high school level. In fact, the state of Nevada ranked second last (only above New Mexico) in an Annie E. Foundation report that measures the educational well-being of children in America. There aren't many colleges and universities in the City of Las Vegas. The largest institution and the only public college within the city limits is the College of Southern Nevada.
Commuting Time in Las Vegas, NV
The most congested areas in Las Vegas are along its major freeways, the I-15 and U.S. Route 95, especially where the two intersect at the so-called "spaghetti bowl." Traffic is heaviest between 7AM and 9.30AM and between 3.30PM and 6.30PM. Traffic is relatively light in the rest of the city. At 22.5 minutes, the average commuter time in Las Vegas is one of the best in the nation.