Coronavirus Halloween masks sold on Amazon are being removed from the website after a charity advocating patient rights described the listing as a "terrible lapse of judgment."
The mask and other similar COVID-19 Halloween disguises, which aim to resemble a view of the virus under a microscope, are also currently available on eBay.
The controversial masks sparked criticism from the U.K.-based Patient Association. The charity's chief executive, Rachel Power, told The Sun: "These masks show a terrible lapse of judgment by the manufacturers and sellers, and I hope they will be removed from sale quickly."
"I've no doubt the great majority of people will find them hugely distasteful, and I can't imagine that many people would wish to wear one," she added.
Newsweek subscription offers >
A spokesperson for Amazon told Newsweek "We are removing these costumes."
"All sellers must follow our selling guidelines and those who do not will be subject to action including potential removal of their account," the company said in a statement.
Newsweek subscription offers >
A representative for Amazon confirmed the company would be removing its U.K. listing of the product. But it has yet to be confirmed whether the U.S. listing will also be taken down.
As of Thursday, several masks were still available on Amazon's U.S. and U.K. websites, including the "YLKCU Halloween Virus Headgear, Horror Prop" and the "WWJJTT Halloween coronavirus mask latex mask" on Amazon U.K.
Similar products were also still available on Amazon U.S., including the "Horror Virus Bacterial Mask, Cosplay Head Mask for Coronavirus Halloween."
Similar masks were also available on eBay, including the "Pandemic Costume Mask 19Covid Scary Humorous C.O.V.I.D Latex Mask for Halloween."
Newsweek has contacted eBay and the National Patient Advocate Foundation for comment.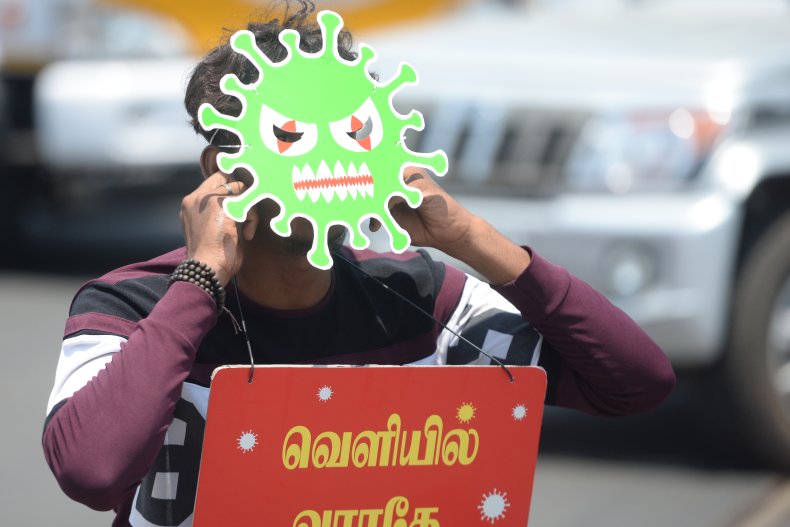 The Halloween mask sales come amid a rising global COVID-19 death toll, which earlier this week marked another grim milestone with over a million fatalities reported around the world.
The U.S. has the highest death toll, with 207,147 fatalities, followed by Brazil (143,952), India (98,678), Mexico (77,646) and the U.K. (42,292), according to the latest report Thursday by Johns Hopkins University (JHU).
The U.S. also has the highest number of confirmed cases in the world (7,241,449), followed by India (6,312,584), Brazil (4,810,935), Russia (1,179,634) and Colombia (829,679), as of Thursday.
The wider picture
The novel coronavirus has infected more than 34 million people across the globe since it was first reported in Wuhan, China. More than a million have died following infection, while more than 23.6 million have reportedly recovered as of Thursday, according to JHU.
The graphics below, provided by Statista, illustrate the spread of COVID-19 cases in countries across the globe.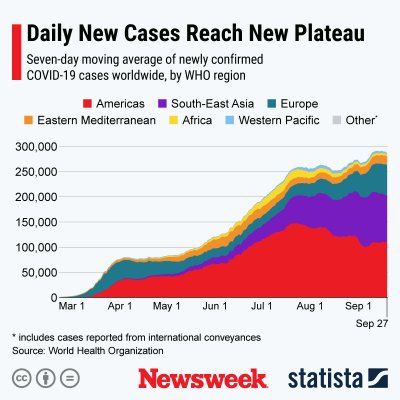 The graphic below, also provided by Statista, illustrates U.S. states with the most COVID-19 cases.