Best Places To Buy Commercial Real Estate in 2020
Key Takeaways
---
The commercial real estate market, not unlike the single-family housing and residential markets, is subject to cyclical trends. Investors are constantly on the lookout for how these trends might affect their individual markets for the foreseeable future and asking themselves: what are the best commercial real estate markets? These ever-changing trends and their impact are what drives an investor's strategy on how they will edge out their competition. In order to better understand the current and upcoming commercial real estate market trends, it's also important to review the trends that brought us to where we are today.
Understanding Today's Commercial Real Estate Market
The real estate market has proven to be a reliable and successful wealth-building tool for investors in recent years and was expected to continue its growth in 2020. However, as the effects of the COVID-19 crisis have spread throughout the country, many are concerned about the short and long term effects we should expect in the real estate market. The global pandemic undeniably impacted the economy on many levels, and soaring unemployment rates have negatively impacted household income. In some areas, government restrictions have forced retail and restaurant operations to a halt, and work from home policies have changed the structure and demand of workplace spaces – all of which have contributed to the result of commercial space vacancies.
So what can commercial real estate investors expect for the future of their industry? The pandemic forced commercial space occupants to adapt quickly, but many did not expect these changes to last for as long as they did. Many businesses are eager to return to work, which means commercial buildings will see their tenants return as the economy opens back up. Some businesses were able to successfully adapt and implement work from home policies, and this trend may stick around in the future for some. However, it can be expected that the demand for office space will rise again as businesses who prefer to work face to face are cleared to do so. Commercial real estate agents can also expect a demand for a restructured design of office spaces. Some commercial landlords may find that spending money on making changes to their buildings in order to accommodate for more space or privacy between employees will prove an attractive quality to prospective tenants.
Overall, although the changes that the COVID-19 pandemic have caused have been challenging for the commercial real estate industry, the outlook on the return of occupied commercial spaces is positive. As the economy opens and workplaces adapt to the changing social and economic practices, the commercial industry is expected to make a recovery.
---
[ Thinking about investing in real estate? Learn how to get started by registering to attend a FREE real estate class offered in your area. ]
---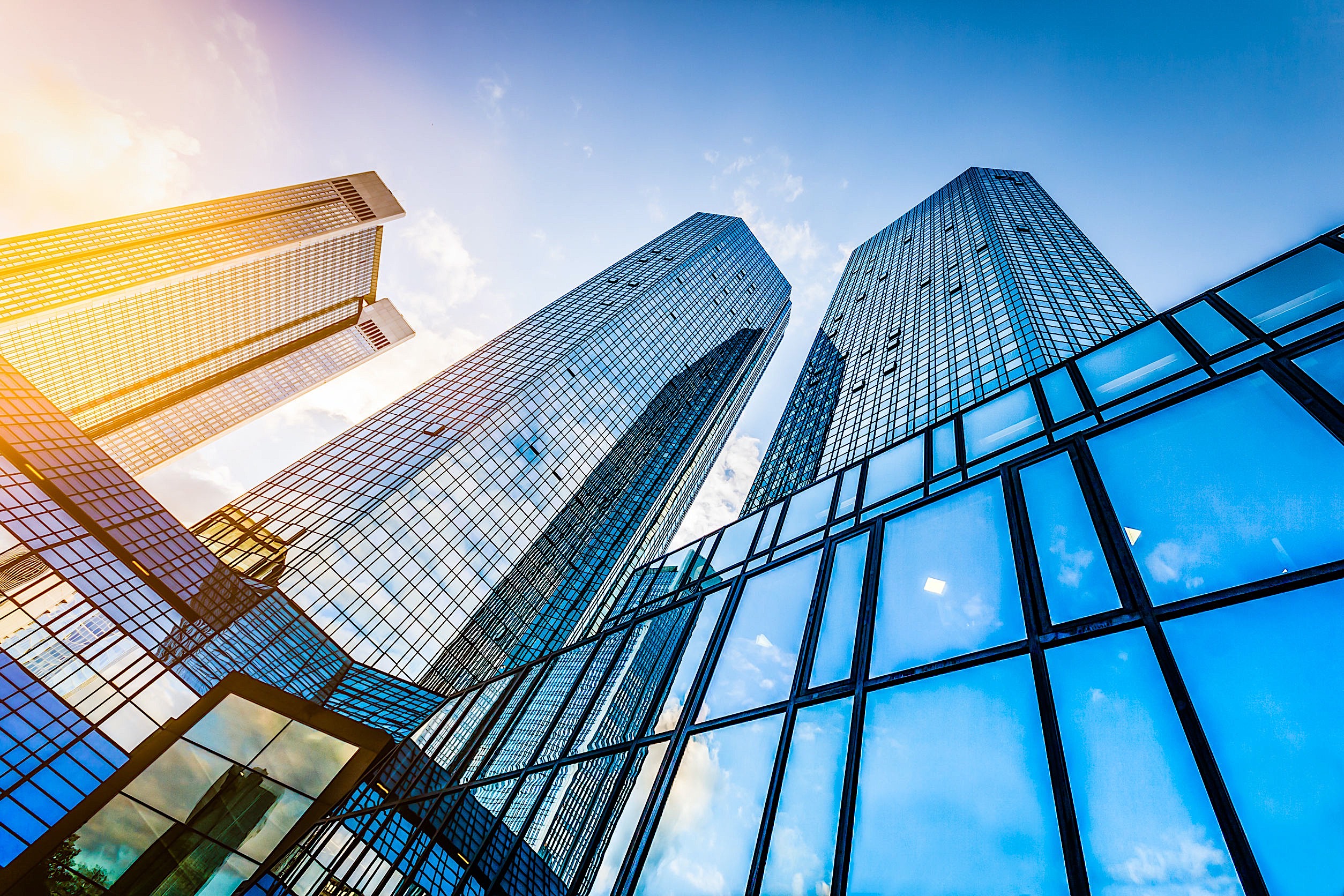 Real Estate Trends & Predictions For 2020
As we head into 2020, we can expect sustainable, but slower growth for the commercial real estate market. We will see significant demographic trends as both Baby Boomers and Millennials will have larger impacts on housing, office, and other properties.
With the U.S. experiencing its longest expansion in history, many believe this slow and steady growth will continue in 2020. Currently, mortgage rates stand at 3.75% according to Freddie Mac. This is nearly a 1% difference from the monthly average just a year ago. Over the last few months, this drop in rates was the cause of a surge in refinancing and purchase activity. Among experts, there is a consensus that rates will remain low in 2020, somewhere between 3.7% and 3.9%
Due to high demand, prices for homes will continue their climb upward. Home prices are estimated to rise by 5.6% by Fall 2020. This is an increase of about 2.1% from last year. With more and more listings coming on the market, there will be much more competition starting in early 2020. On the lower price end, low-interest rates and a shortage of entry-level homes will cause prices to rise even more. The shortage of entry-level homes is due to builders tending to shift their focus more on higher-end, higher-profit homes.
Housing inventory will also remain limited for the majority of 2020 due to interest rates and record-high homeownership tenures. According to Redfin, homeowners are staying in their homes for an average of 13 years or higher, a 5-year increase from 2010. Homeownership tenure is some cities go as high as 23 years. Essentially, you can't buy what's not for sale. Even with historically low rates, potential buyers run the risk of buying in a market with a supply shortage. This trend is predicted to continue through 2020 and may even intensify in the coming years directly affecting commercial real estate as a result. A bit of relief to this situation may come with the projected increase in construction. According to the Census Bureau report, both building permits and housing starts have increased over the year. Realistically, the pace of building is still behind historical standards meaning it may take months before the pace can support the higher demand.
According to Realtor.com, Millennials were a significant 46% of all mortgage originations in September. This is no surprise as many Millennials regard homeownership very highly in their life goals, even higher than getting married or having children. The combination of low-interest rates and higher incomes is urging more and more Millenials to close deals on homes. A problem they face comes from the Baby Boomer generation. Many of them are choosing to stay in place resulting in more homes being kept off the market. As millennials get older, many of them are looking to move from urban to suburban areas. Although, they yearn for a community that can imitate the lifestyle of a lively city. This trend is drawing Millennials toward affordable suburban homes on the outside of major cities. As cities like New York and San Francisco become increasingly expensive, younger families are populating the small towns outside of major urban areas.
These commercial real estate trends give rise to the growth of a number of cities in the coming year. The best commercial real estate markets for overall investment and development in 2020 include:
Austin

Raleigh/Durham

Nashville

Charlotte

Boston

Dallas/Fort Worth

Orlando

Atlanta

Los Angeles

Seattle

Tampa/St. Petersburg
These cities are the top commercial real estate markets in terms of population growth and net migration. Larger metros, such as Los Angeles and Boston, are projected to have slower population growth but will continue to be highly sought-after real estate markets that will continue to attract capital.
Real Estate Trends & Predictions For 2019
Released jointly by the Urban Land Institute and PwC, the annual Emerging Trends In Real Estate report highlighted a theme of unpredictability for 2019. Researchers stated that simply "connecting the dots" will no longer work, and that this will be a "new era that will demand new thinking."
The report also posited that this year will lend itself to overlapping trends, with the intersectionalities themselves leading to new conditions. For example, researchers postulated whether or not the technology used to improve productivity and efficiency will be what accelerates the downsizing of the industry.
Investors should prepare to be surprised in any way possible, which can be great for spurring innovation and creativity within the industry. The following covers the top commercial real estate trends and predictions for 2019, as well as a review of the trends in preceding years.
Economists and investors alike are intrigued to see what predictions will ring true in 2019. Federal officials have hinted that they will continue boosting interest rates to moderate inflation and stabilize the economy. The Federal Reserve hiked rates three times in 2018, between 2 and 2.25 percent. According to Curbed, the slowdown of economic growth will impact the real estate sector, especially in emerging markets. As real estate activity slows, investors will have a tougher time identifying new deals.
Last year, much of the attention of the commercial market was focused on the compression of the retail industry. CBRE Head of Industrial Research, David Egan, predicted that the shift in demand from traditional retail to industrial real estate will continue. As large retailers focus on e-commerce, the demand for warehouse, shipping and logistics spaces will continue. This rings especially true as more and more traditional retailers enter the online space. According to Bisnow, however, the retail industry is not dead. Instead, experts believe that retailers will focus on delivering omnichannel shopping experiences, while e-commerce retailers will start opening physical store locations. (Amazon Books is an example of the latter.) Experts also warn that investors will need to spend more time supporting the efficient use of commercial space. Retailers will be seeking out a better (not bigger) brick-and-mortar presence.
Another trend highlighted in 2018, expected to continue in 2019, is the growing number of millennials flocking to secondary and suburban markets. According to the U.S. Census Bureau, 2.6 million Americans moved from cities to suburbs in the last two years. Experts believe that this mass exodus is occurring as millennials opt for larger, more affordable housing in suburbs as they start their families. Neighborhoods that are walkable, transit-oriented, and have strong school systems are attracting the most newcomers. This trend should be of interest to commercial investors; with these migration patterns comes a spike in demand for retail development and employment centers. Multifamily developments are experiencing "amenity creep," or a need to provide increased, high-end amenities to attract sophisticated renters and buyers.
Technology is also expected to play a big role in 2019. According to Curbed, industry-specific technology is changing the way real estate professionals do business. For example, there has been a boom in building and construction technology, as well as a push for better, more transparent analytics reporting. Experts are also excited to see how machine learning and other emerging technologies will improve building management, organization and design. The Urban Land Institute reported an increased use of artificial intelligence in assets such as coworking spaces and smart buildings. Uses include building efficiency, safety and security, as well as property access.
Amidst all these demographic and technology shifts, the Emerging Trends In Real Estate survey reported that construction costs topped the list of concerns for investors and developers. A decline in immigrant construction labor, superstorms leading to rebuilding efforts, and international trade wars are all factors that are squeezing construction costs across the nation.
Finally, the commercial investing community has a renewed focus on sustainability, due to serious reports on climate change. Many investors are turning to impact investing, where they make green practices a core part of their businesses.
If you're wondering where these trends are coming from, it's good to understand the commercial real estate market's recent history. Keep reading to get an overview of the top commercial real estate trends from 2018 and preceding years to get a better perspective of what factors lead to today's emerging trends.
Top Real Estate Trends From 2018
At the beginning of the year, U.S. Chief Economist Andrew Nelson predicted that 2018 would witness the top of the commercial real estate market, according to Bisnow. Commercial transactions dropped in 2017, but deal volume rebounded by 4 percent in the first half of the year due to strong investor interest.
"Favorable regulatory and tax policies have resulted in strong commercial real estate fundamentals during this unusually long cycle,'" stated Nelson.
Some of this investor interest came from foreign markets. The National Realtors Association released a study showing that China, Mexico and Canada topped the list of international investors. Thirtyfive percent of survey respondents had experienced an increase in international clients over the past five years, with no signs of slowing down.
Overall, demand for retail property remained relatively weak, while demand for industrial assets soared. This is attributed to retailers who required an increase in manufacturing, storage and distributions spaces as they entered or expanded into the e-commerce space. According to Curbed, real estate technology was expected to reach $5.2 billion by the end of the year. The market witnessed an increase in new platforms for buying and selling real estate, as well as technology for the building and construction sectors.
Finally, investors experienced a shift in favor toward secondary markets. Property appreciation performed better in secondary and tertiary markets (6.9%) over primary markets (5.6%), a trend that was expected to continue into 2019.
Real Estate Trends From 2017
2017 presented a theme of political and economic uncertainty for investors and consumers alike. The economy showed signs of growth, but it was also a time where everyone was watching to see the possible impacts of tax law changes suggested by the Trump administration, as well as watching as Europe prepared for 'Brexit.'
According to Forbes, the retail segment showed great signs of distress. There were roughly 7,000 store closing announcements, along with 600 bankruptcies. As e-commerce expands, the retail sector's demand for commercial real estate has shifted significantly away from storefronts, and more toward warehouses and distribution centers.
In addition, there were three interest rate hikes amidst a sluggishly low inflation. The increased cost of borrowing, along with tightened regulations as a part of the Dodd-Frank Act, caused commercial mortgage lenders to tighten their lending rules. As a result, an increased number of non-bank lenders picked up the slack.
Despite continued foreign investment, the transaction volume for the commercial sector took a hit due to these factors, along with a wide gap between seller-buyer pricing expectations. According to the National Association of Realtors, 59 percent of survey respondents closed commercial sales, as opposed to 69 percent in 2016. However, Bisnow reported that commercial real estate investment activity started to bounce back towards the end of the year.
Real Estate Trends From 2016
A major highlight for commercial real estate trends in 2016 was a major increase in foreign investors. The volatility of global markets, coupled with the lessening of tax burdens, caused foreign investors to inject a great deal of capital into the commercial real estate sector. At the time, industry pundits believed that foreign incentives could infuse the industry with an additional $20 to $30 billion a year. Many investors found investing in U.S. real estate to be one of the best investment vehicles to mitigate risk.
According to the National Association of Realtors, commercial real estate sales increased 12.9 percent from the previous year. They also found that commercial sales prices increased by 5.5 percent, even though experts like Pacific Investment Management Co. (PIMCO) had predicted that prices would fall five percent over the year. The average transaction in commercial real estate was $1.1 million by the end of 2016.
Regardless of the influx of competition and foreign investors and increasing sales prices, 2016 saw a year of robust commercial real estate activity.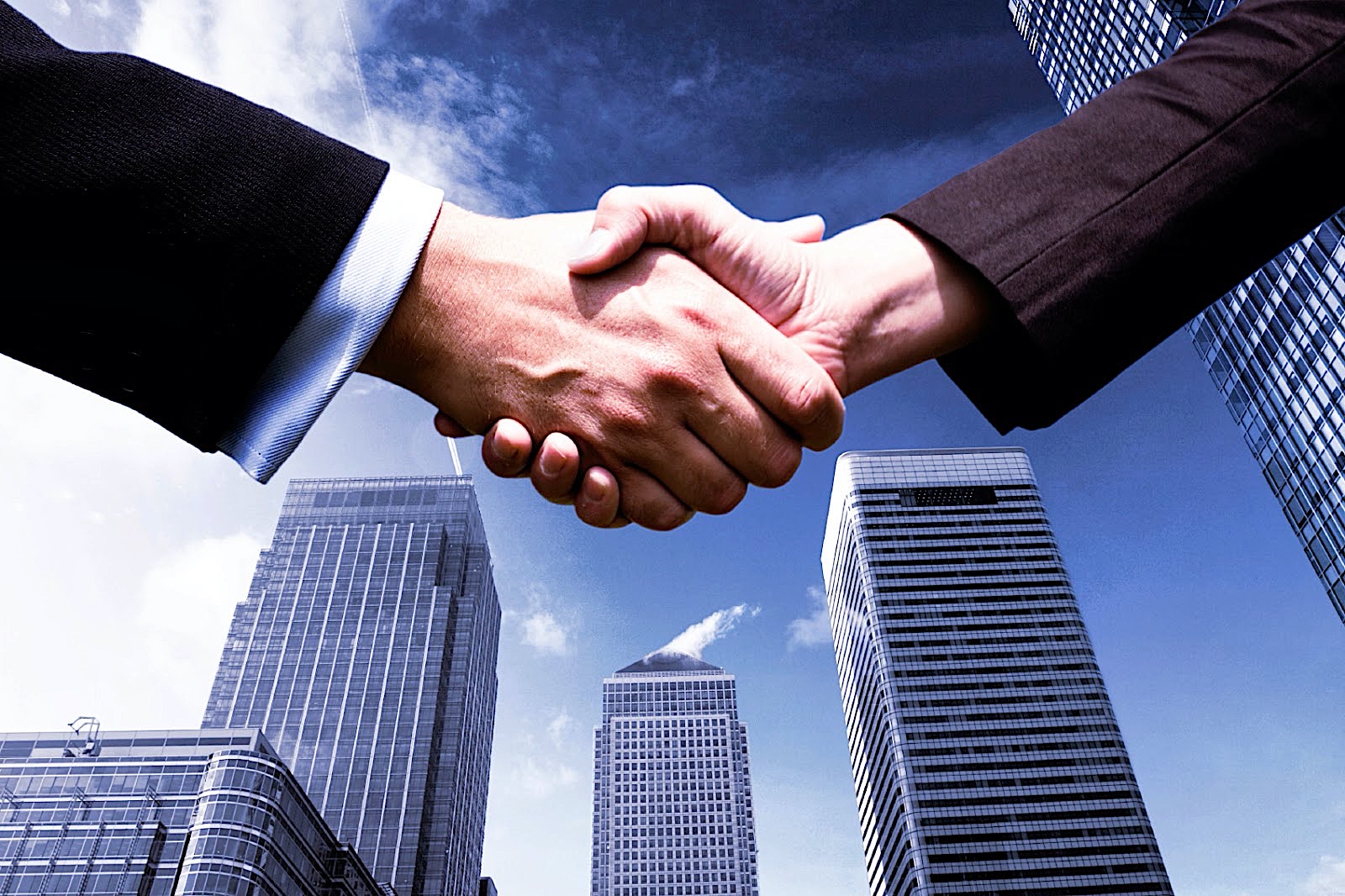 7 Trends Affecting The Commercial Real Estate Market
If you're interested in getting your start in commercial investing, then you'll definitely want to familiarize yourself with the trends and factors that influence commercial real estate market trends. Take some guesses on what kind of factors might attract new businesses and help certain markets boom. Did you guess any of the following trends correctly?
Commercial growth: Directly impacting job growth, the movement of major companies and sector-based growth can all lead to demand for commercial spaces and housing.
Development: The urban development of city centers, business districts and public-private projects each affect the attractiveness of a market for commercial real estate tenants.

Cost of business: The cost of conducting business will influence how companies move in and out of certain markets. Cities with relatively lower costs of conducting business are more likely to attract new businesses and employment.

Infrastructure: Public infrastructure, including public transit, communication, electric and transportation systems all influence the ease of doing business in a market. Cities with continued infrastructure improvements are more likely to attract and retain residents, businesses and tourists.

Housing: Local real estate prices, rental affordability and housing options are all factors that contribute to the migration patterns of workers. For example, a major company may be influenced on their decision of where to move their new headquarters, based on the overall cost of living for their employees.

Quality of life: Urban, walkable cities with plenty of public transit, parks, good schools and entertainment all contribute to the general quality of life for residents. Great quality of life are important considerations for businesses and their employees.

Tourism: The tourism industry presents many opportunities for commercial real estate to boom, such as hotels or airports.
How To Determine The Best Places To Buy Commercial Real Estate
Curious about which commercial real estate markets are best for getting started? It's important to keep a few priority items in mind. Although there will always be variances, commercial markets that embody the following five criteria are known to offer the best returns for investors:
Low Unemployment Rates: Cities that have a low or decreasing unemployment rate indicate a robust job market, with a probable demand for office and retail spaces.

Low Purchase Prices: This might sound like a no-brainer, but it is important to find property that is priced either below or at market value. If you want to make a profit off of your renters, consider finding a slightly distressed property that is being sold for a deal. There is also the option to buy a commercial foreclosure property.

High Asking Rents: Be sure to do your due diligence before jumping into commercial real estate and research comparable markets to see what average asking rent prices are. If the asking rent rate is high, and your purchase price is low, you should make a substantial profit.

High Tenant Demand: Search for up-and-coming markets that are creating new jobs and developing new residential complexes because there will be an increased demand for space.

Low Vacancy Rates: If you have high tenant demand coupled with low vacancy rates, you will be able to charge a higher rent price, therefore increasing your profits.
Top 10 Fastest Growing Commercial Real Estate Markets
There are four different types of commercial real estate spaces investors can consider: retail, office, industrial, and multifamily complexes. If you're looking to invest on a budget, experts recommend starting out with either industrial spaces or multifamily complexes, as those options tend to have lower price points than retail and office spaces.
If you think you're ready to make the jump into commercial real estate, consider these rapidly developing markets, which are arguably the best places to buy commercial real estate right now:

Summary
Although predicting the future of the commercial real estate market might seem like a job for economists and top-rate experts, the truth is that any investor can make their own educated guesses. As shown in this discussion, market trends are extremely interconnected from year to year. All you have to do is study up on market outcomes from previous years, as well as have an understanding on the economic drivers that impact the current commercial market. Investors who take the initiative to perform their own research and make educated predictions will be the ones who beat their competition and find the answer to: what are the best commercial real estate markets?
Ready to start taking advantage of the current opportunities in the real estate market?
Whether you're brand new to investing or have closed a few deals, our new online real estate class will cover everything you need to know to help you get started with real estate investing. Expert investor Than Merrill explains the best real estate strategies to help get you on the path towards a better financial future.
Click here to register for our FREE 1-Day Real Estate Webinar and get started learning how to invest in today's real estate market!