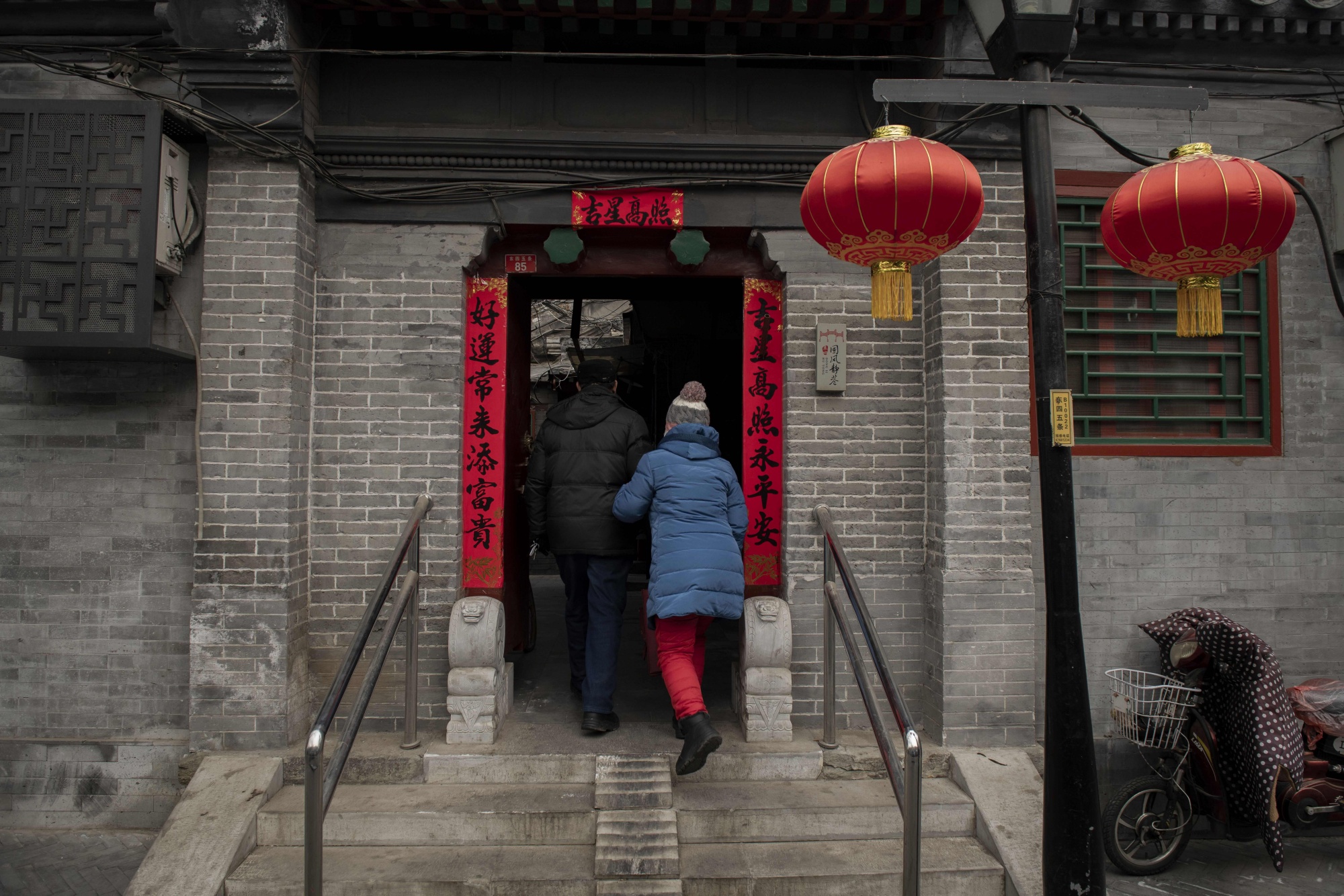 (This story is part of an ongoing series on the home designs that define cities. Read more here about iconic floor plans in Reyjavik, Hanoi, Brussels, Athens, Sydney, Singapore, London, Berlin, Amsterdam and Paris. Follow our Storythread to have future installments delivered to your inbox.)
Beijingers' relationship to the hutong is a complicated one.
There's something to be said for the combination of privacy and small-scale community these traditional courtyard neighborhoods allow for, especially in a city of more than 20 million people. But China's rapid economic transformation has fundamentally altered hutong life and turned it into more of a rarity, with many courtyards flattened to make way for skyscrapers. For some, efforts to spruce up the hutong have diminished their charm. Others bid them good riddance, glad to put often poor living conditions behind them.
But hutongs have been a feature of Beijing life for centuries; the name itself can be traced to the 13th century. Formally speaking, a hutong is a narrow alleyway that strings together a series of courtyards — known as siheyuan — each of which is surrounded by low-rise buildings on four sides. In casual conversation, the term "hutong" is used to describe the alleys and sometimes the buildings within them. These hutong houses are typically single-story dwellings with elaborately tiled roofs, sometimes with a patio with trees or even a rooftop terrace.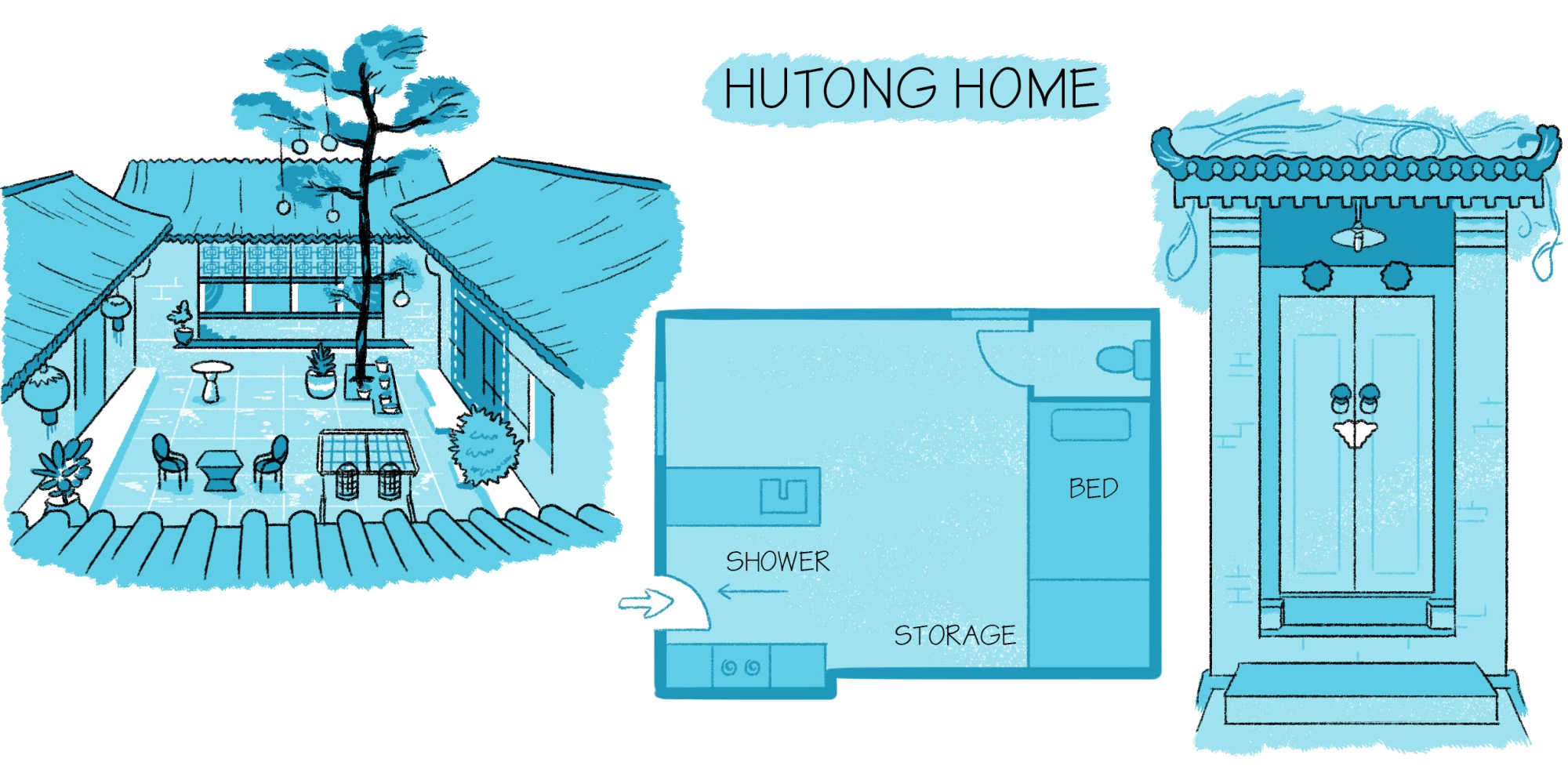 Traditionally, a courtyard would often have housed a single family. Privacy was ensured by an imposing wooden door flanked by two stone lions. Directly behind or in front of the door, a "spirit screen" (yingbi) — a wall of brick, wood, stone or tile — was intended to keep evil spirits from crossing the family's threshold. It also provided an additional layer of seclusion, while the decorations of the outer gate might offer clues about the social status of the family residing within.
For residences with south-facing gates, the main courtyard building stood on the north side and would have been home to the family's highest ranking member — typically the father or grandfather. The eastern chambers were reserved for married sons, while the western ones housed any unmarried daughters, servants and/or kitchens. The building facing north, sometimes referred to as the opposite house, generally met with the most street noise and the least amount of sunshine and was used for storage, staff and kitchens. The lack of a bathroom wasn't an issue at the time — chamber pots and holding bins were attended to by night soil collectors. Of course for today's hutong residents, things are a little different.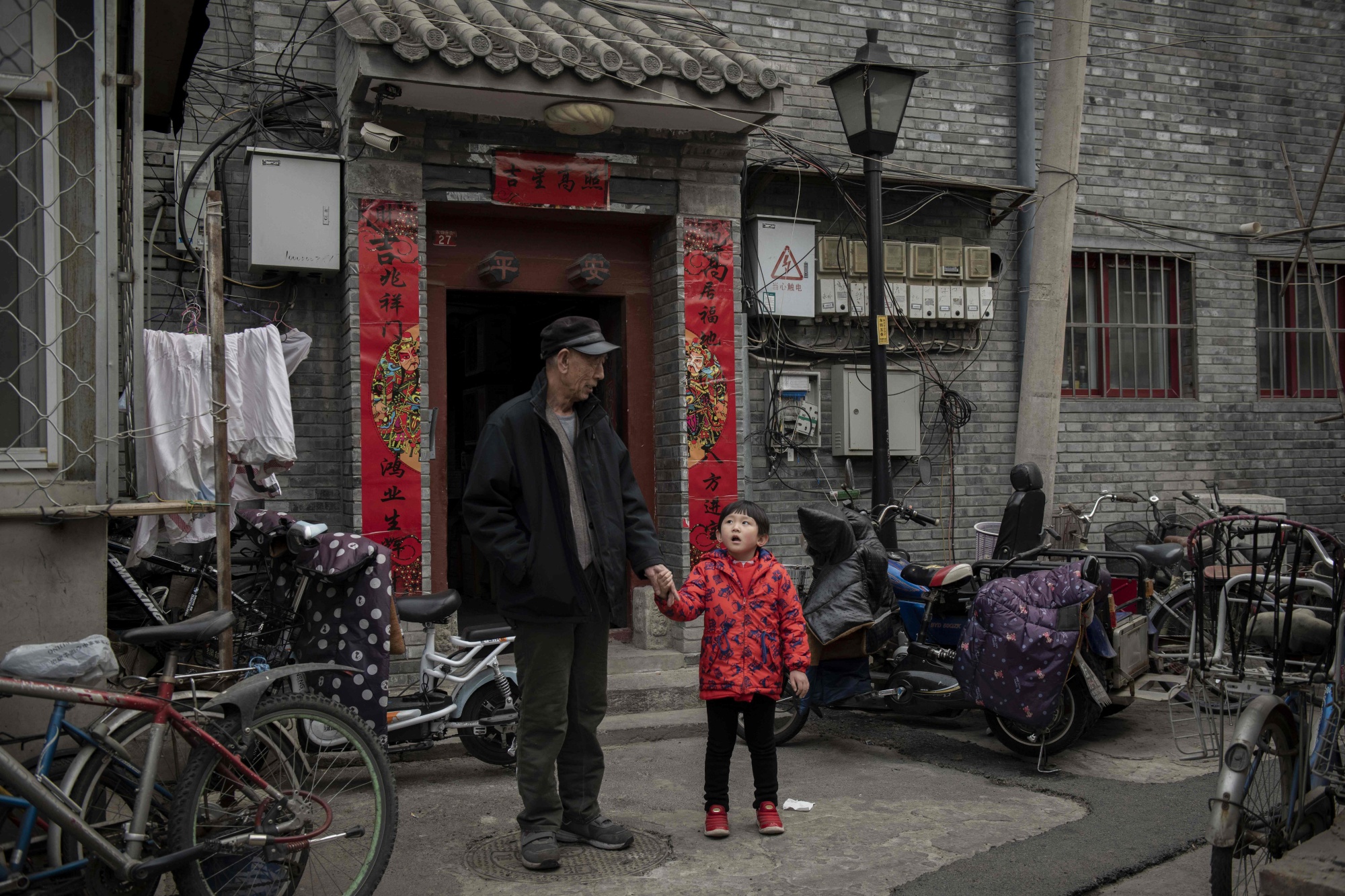 These days, many buildings have been divided up to house multiple families, often in somewhat cramped conditions. But a certain sense of semi-privacy from the rest of the city survives: Courtyards are technically accessible to anyone on the street, but their slightly forbidding entryways tend to discourage interlopers. Meanwhile it's not unusual for inhabitants to spill out into the shared courtyards and alleyways to hang out and chat, on warm summer days at least.
Most remaining hutongs sit within Beijing's so-called "second ring," the relatively central areas that surround the Forbidden City, while the outer rings are filled with the high-rise apartments, office buildings and shopping malls endemic to any modern city.
Hutongs to the south of the Forbidden City have long had a different character to those in the north, according to writer and history teacher Jeremiah Jenne. In the 17th century, the Manchu people entered Beijing and pushed many locals towards the southern parts of the city. There, an assortment of commercial functions such as brothels, taverns, and guild halls popped up to serve them. "There's a little bit of a different feel to southern hutongs," said Jenne. "If you look at a map, they kind of go in different directions." More northerly hutongs tend to be more planned and have greater regularity, he added.
The next major wave of hutong transformation arrived after the communists came to power in 1949. For one thing, ownership of property now lay with the state. "The primary homes of the elite became more horizontal tenement buildings for the housing of the urban class," said Jenne. Families lived in subdivided units with only basic access to plumbing and electricity. In many cases, once-manicured courtyards were now filled with new, sometimes makeshift, shacks to accommodate more residents, he said.
More hutongs came down in the lead-up to the Beijing Olympics in 2008, with malls and hotels put up in their place. Residents often had little choice but to accept government compensation and move to housing complexes on the edges of the city. Others were eager to sell and get out.
"There didn't seem to be a whole lot of thought or remorse. Everyone was so excited about modernizing the city," Jenne said. "After the games there was a change in attitude and part of it was that people started seeing some value in hutong neighborhood, and they started to become a little bit more gentrified."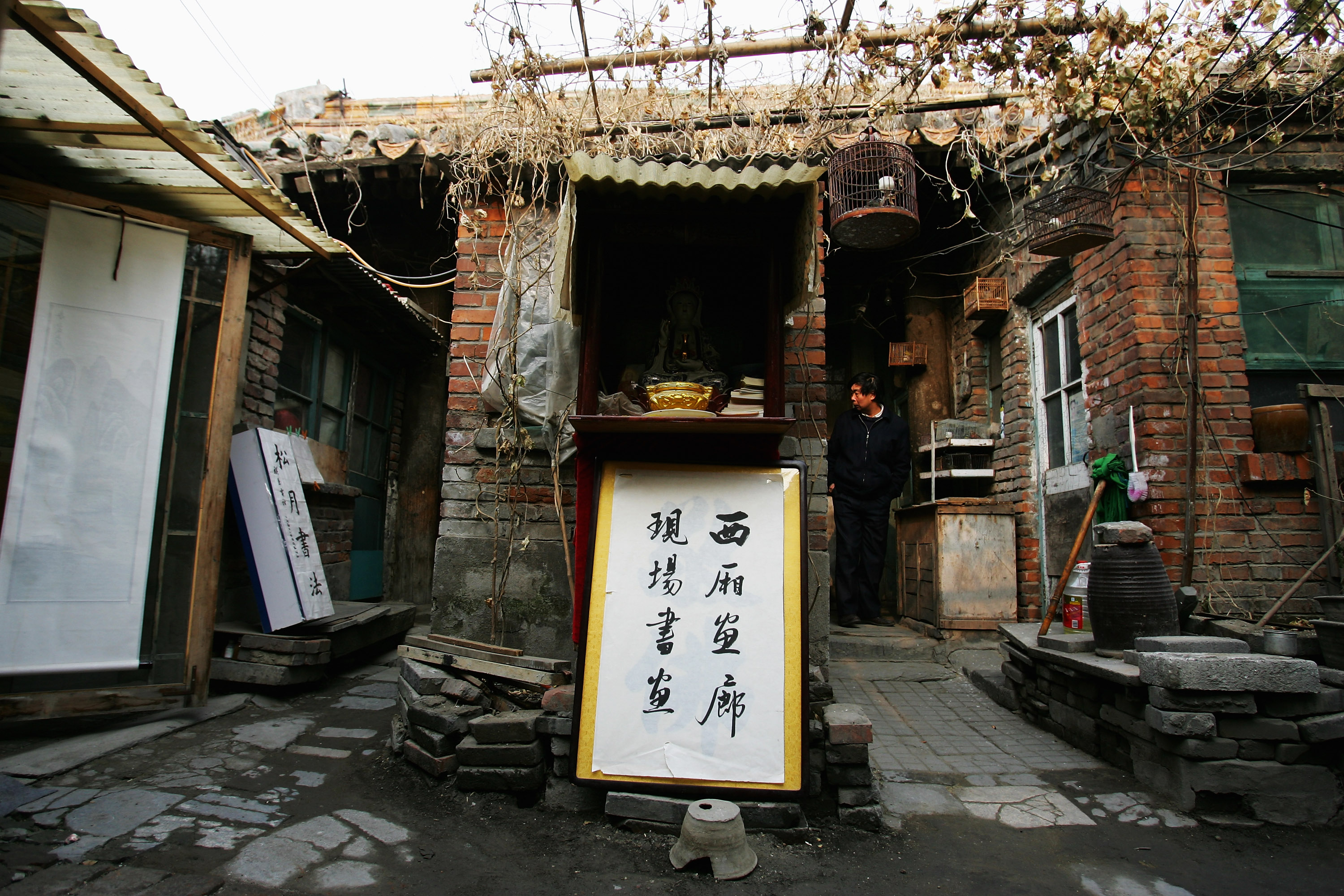 Chen Fentong, 59, moved into his hutong in the central Jiaodaokou neighborhood when he was four years old. He says he loves living there because it's very convenient for shopping or spending time with relatives and the hospital is easily accessible. He has an apartment elsewhere in the city, but prefers to stay in the hutong with his wife. "Every place has its own way of supporting the people who live there," he said, citing a Chinese proverb.
Chen says standards of living have improved a lot over the years, describing the local public toilets as "luxurious." (On investigation, the men's room was spick and span, but other facilities in the neighborhood were less appealing and offered little privacy.)
Nevertheless, the coronavirus pandemic is a reminder of some of the reasons why Beijing's hutong have survived all these centuries. Residents can easily shut themselves behind the doors to their courtyard, should they choose to. Narrow alley entrances make excellent checkpoints, where neighborhood volunteers can take visitors' temperatures and mobile phone numbers, too.
But the hutong can't completely block out the world, and gentrification continues apace.
Some landlords will simply take a section of a building, add a bathroom and a few finishing touches then rent it out, often to foreigners. Meanwhile, well-off residents are buying and rebuilding courtyards, sometimes in luxurious style. On a recent visit to one such refurbished home, I sat with my hosts in their expansive basement kitchen, feasting on a salad garnished with herbs grown on their hutong's roof.
Stringent building codes have shuttered many of the hipster bars and coffee shops that had sprung up in hutongs, but some commercial uses continue. On a recent Saturday afternoon, at a cafe and co-working space in an elaborately renovated courtyard, well-turned-out twenty-somethings sipped expensive lattes overlooking an old gingko tree or posed for photos no doubt destined for social media.
Hutong life still holds appeal to some Beijing residents, but Jenne has said goodbye to all that. "It's a great experience that makes for awesome stories, although like hiking the Appalachian Trail, sometimes it's more fun telling the stories afterwards than it was at the time," he said.