A 1,700-square-foot, five-bedroom beach house (yes, five bedrooms) is on the market, just a short walk from the ocean.
The house, at 514 30th Avenue North in Myrtle Beach, has been fully renovated, features two baths, a huge backyard and sits at the edge of Myrtle Beach's Golden Mile. The $334,000 home comes completely furnished and ready to go.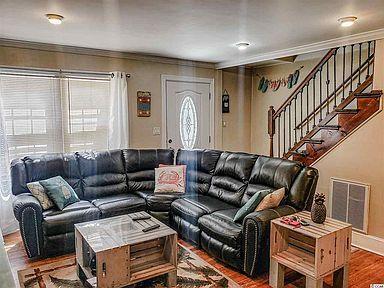 The property has a deep backyard and towering trees to shade portions of the yard, depending on the time of day. The current owners have a tire swing and fire pit for that homie feel. The quaint kitchen has appliances that fit perfectly between the cabinet space. Not a lot of floor space is wasted in the bedrooms, either.
If ever there was an efficient use of house space, this property defines it.
For that extra special touch, it comes
…
Read More
Read more